In an unprecedented move, the Environmental Protection Agency (EPA) is working to overturn its own decision on atrazine. Using an activist lawsuit as cover, EPA is trying to backslide from its finalized and published September 2020 decision and replace it with an ultra-low level that would severely restrict the use of atrazine across the Corn Belt. If allowed to go unchecked,
this move would dramatically limit your ability
to use the herbicide on corn, sorghum, sugarcane, and other crops across the U.S.
Sign the petition to hold EPA to its own science-based decision.
Time is limited!


The Agency has published a proposal to replace the approved 15 parts per billion (ppb) Level of Concern (CELOC) in the aquatic assessment with the ultra-low 3.4 ppb CELOC proposed in 2016. This severely restricted level is not supported by credible scientific evidence. Thousands of growers and the agriculture community commented against the radical 2016 proposal. EPA ignored these comments and is now taking extreme measures and using legal maneuvers to severely restrict access to this crucial herbicide.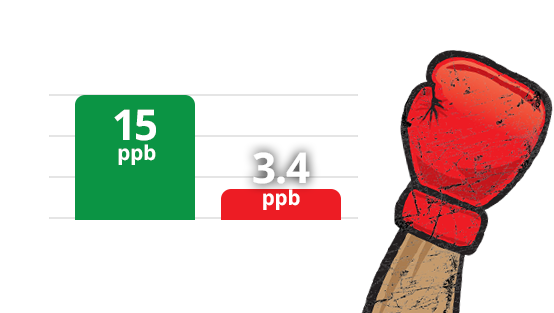 EPA is required by law to base its decisions on sound science. The ultra-low 3.4 CELOC is not supported by sound scientific evidence.